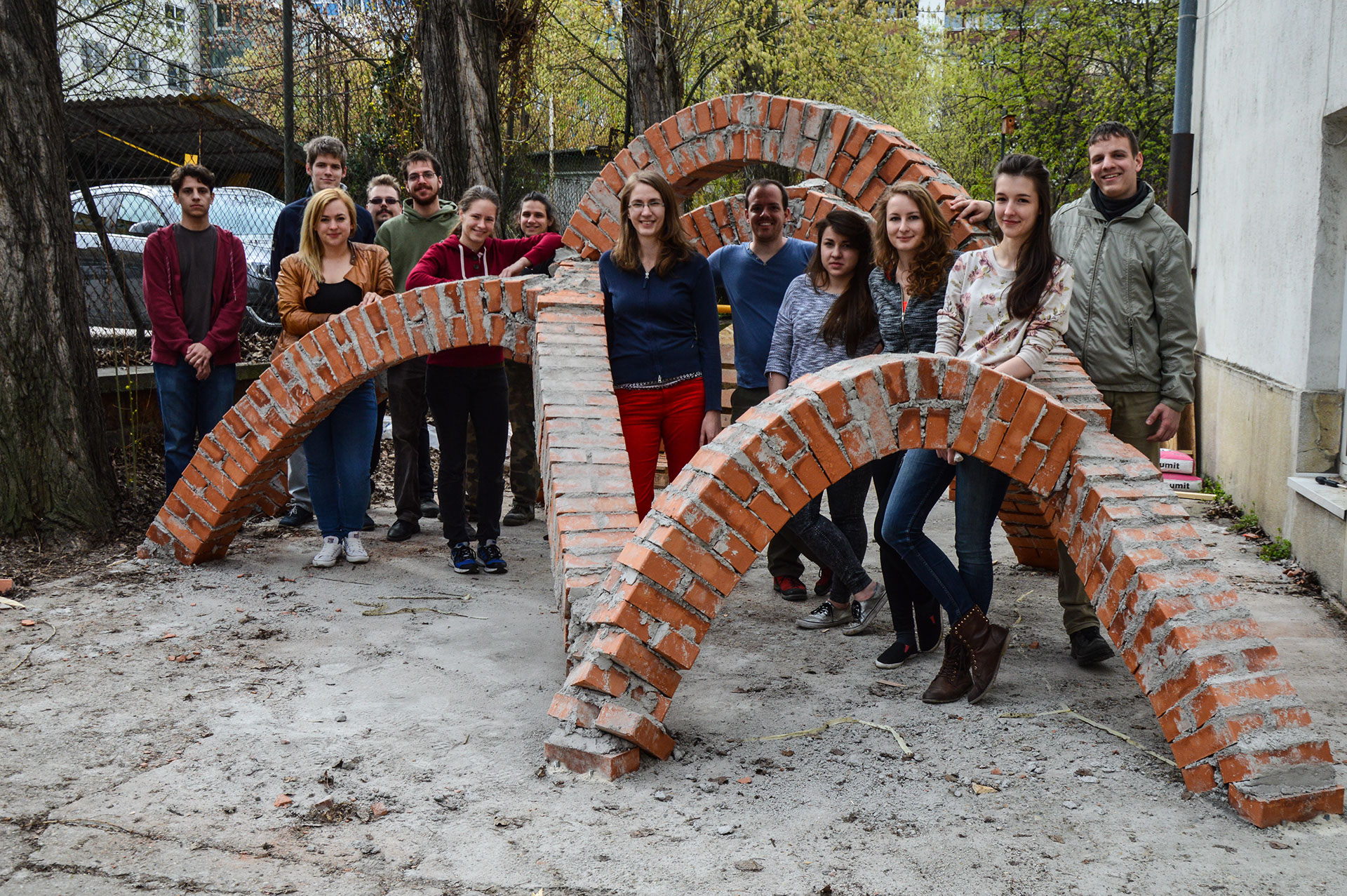 Creative Week 2016 – Pressure Lines
Within the framework of the 2016 Creative Week, we designed and built a spatial curved structure during the program advertised by the department. The form was created with the program of Axel Kilian – CADenary, and then the formwork of each piece of arc was assembled in the parking lot of Bercsényi College.
The day after the structure of the structure, the formwork was removed, the structure remained stable. The process of design and the method of implementation are described in detail in our article published in the Architects Forum.