all subjects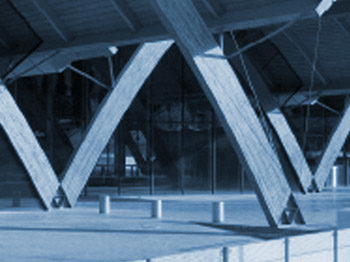 Timber Structures
Timber structures is a mandatory architectural course in which students become familiar with the specific strength problems, operation and application of timber structures, up to the depth of design, dimensioning and editing in the case of ordinary structures.
Course description:
The chemical and biological structure of wood.
Strength properties of wood.
Factors affecting the strength properties of the timber.
Scaling of the connections of wooden structures: calculation of carpenter-like, through-screw, ring and disc connections.
Axially loaded columns.
Torsional buckling effect of bended beams.
Skew bending of beam elements.
Viscous properties of wood.
Viscous material models.
Deformations of beams.
Relative displacements of connections.
Deformations of timber structures.
Fire load.