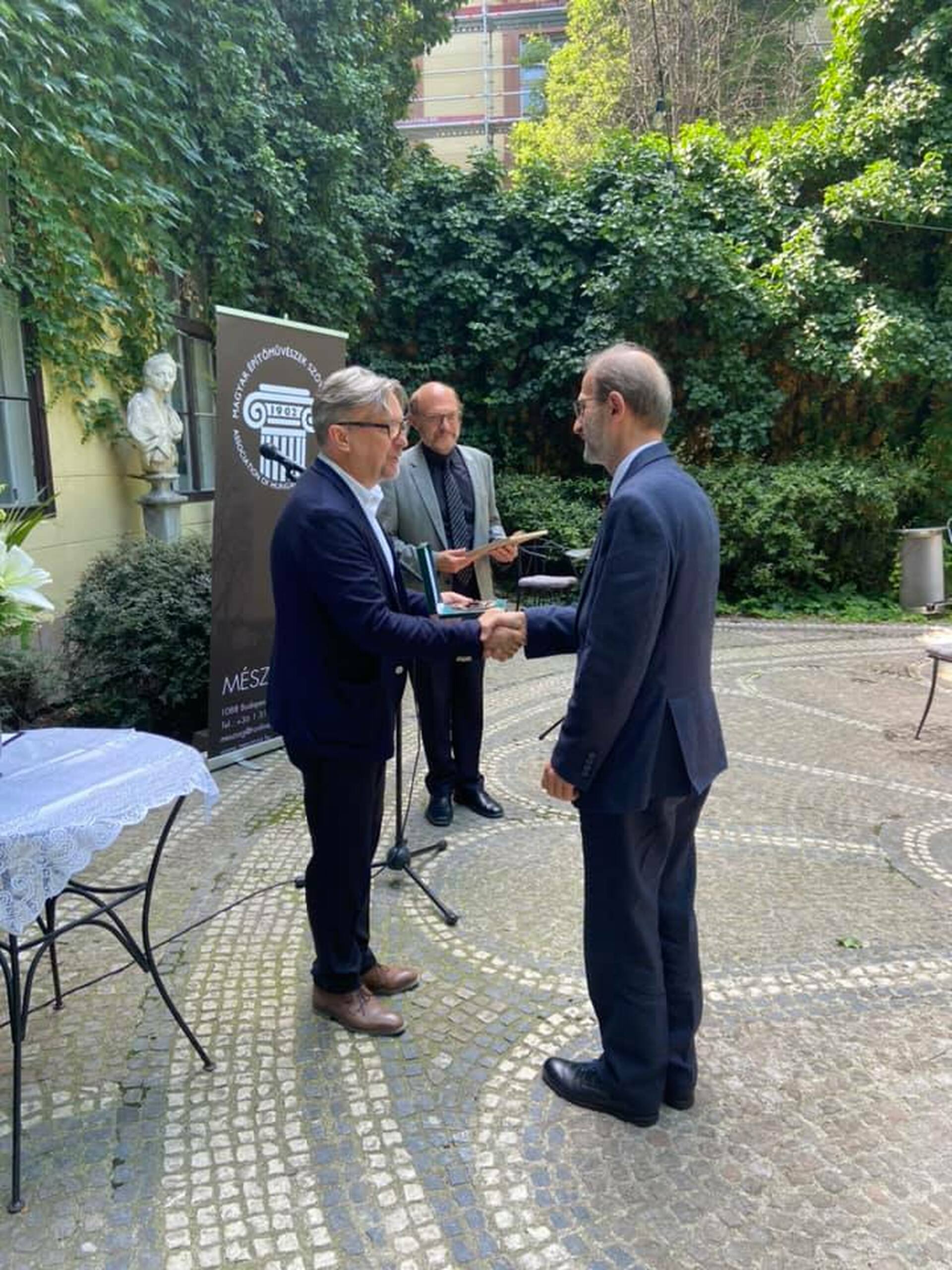 István Sajtos was awarded the Csonka Pál Medal
07/24/2021
Former Head of Department of Our Department, Dr. István Sajtos received the Csonka Pál Memorial Medal, founded by the Association of Hungarian Architects, in recognition of his teaching and scientific work.
The laudation presented at the Architects' Forum describes the educational, research, structural design and expert merits of István Sajtos and stresses that the interconnectedness of architectural creation and structural thinking nurtures and ensures the continuation of the heritage of the eponymous medal in the education of the university.
Congratulations on the prestigious award!