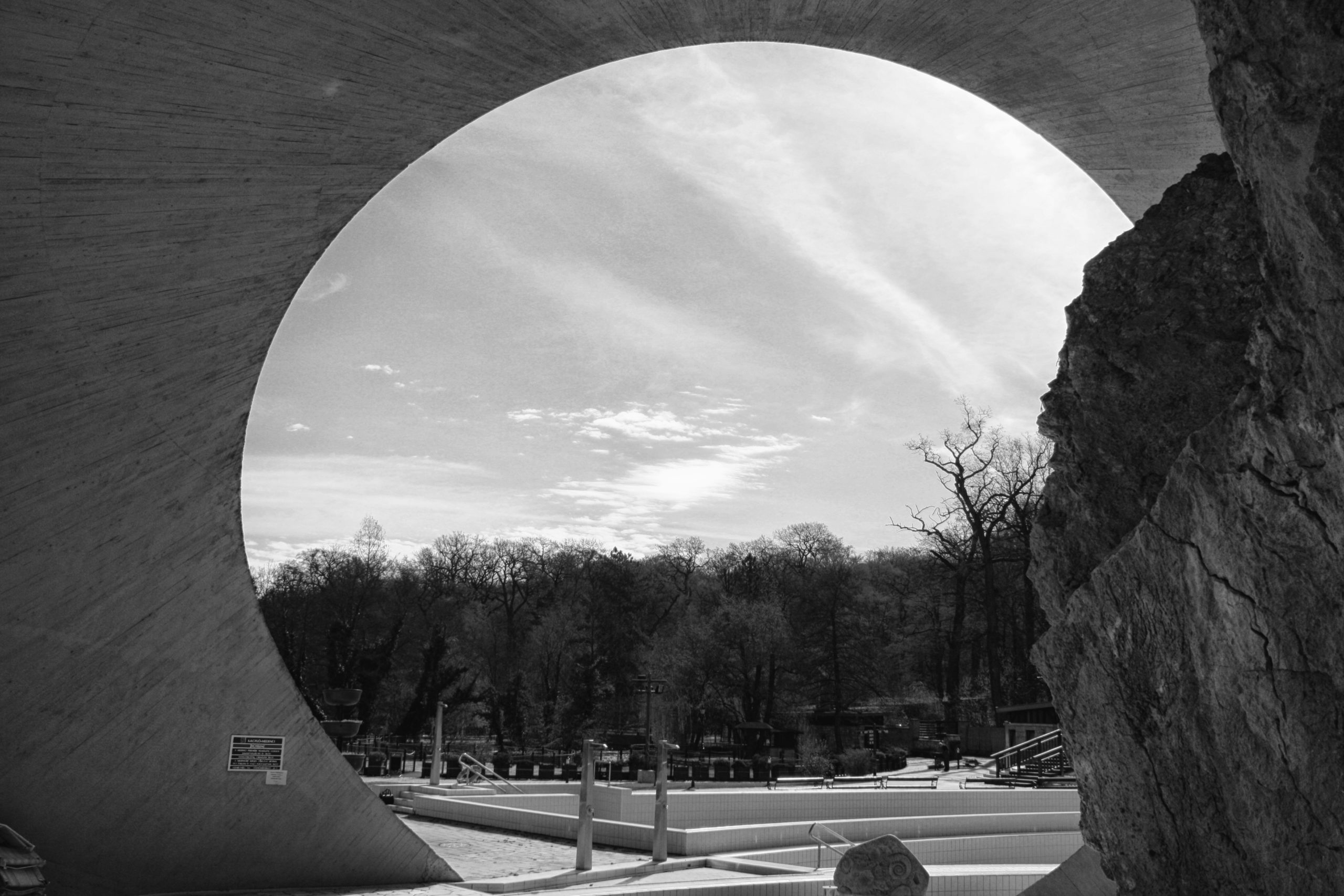 Frozen Modernity
Why is Frozen modern? At the birth of the modern movement, new needs
in addition to generating social changes, new materials enriching the architectural toolkit,
the appearance of reinforced concrete and steel was also decisive. With unprecedented enthusiasm, architectural thinking turned to the structure, from which it expected a "clean" operation according to its materiality. They encouraged the creators to experiment with new materials, new forms and new structural solutions – often literally. This helps to understand the popularity of reinforced concrete shells culminated in the mid-twentieth century – and then their relatively rapid decline, partly due to technological and partly ideological reasons. The outstanding works of Hungarian shell architecture followed the strictest principles of the modern movement – even after The Second World War ( with one or two exceptions) the kind of formal expressiveness that resulted in the cautious expansion of its modern principles elsewhere did not appear in our country.
Within the framework of the project, we collect and catalogue the reinforced concrete shells realized in Hungary. We are looking for links between both Hungarian and international examples. Our goal is to draw a network of contacts, because we believe that this can enrich the analysis of historical structures with interesting aspects. Within the framework of the project, the exhibition of the same name was opened in FUGA in 2016, and it is connected to the hungarian presentation of the travelling exhibition P.L.Nervi- Art and Science of Building, which we implemented together with the Faculty of Civil Engineering.
Other participants: Balint Abraham
Alumni: Réka Mándoki, Veronika Szkiba, Júlia Pokol, AndreaKövei (demonstrator), Regina Tóth (demonstrator), Anna Baldauf, Balázs Fürtön, Bence Hargitai, Flora Horóczi, Éva Michelisz, Krisztián Pescka
Video links:
https://bme.videotorium.hu/hu/search/any/megfagyott%20modern
https://www.youtube.com/watch?v=T4OcJ_IAius